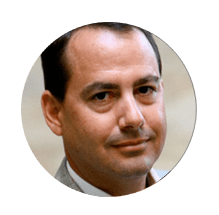 Mike Opich
Senior Vice President
Mr. Opich brings to MCS over twenty-five years of experience in health care. He has held executive positions in provider network development, contract negotiation, and reimbursement systems development in Medicare, Medicaid and commercial plan settings. Mike has extensive experience in contracting with individual hospitals, multi-hospital systems and large integrated delivery systems and has extensive expertise in facility reimbursement methodologies. Mike has worked with national clients developing commercial and Medicare Accountable Care Organizations, and has consulted with physician practices on contract financial performance analysis and revenue maximization engagements.
As the Chief Operating Officer of a large physician hospital organization in Scottsdale, AZ, Mike was responsible for health plan contracting strategy, physician and hospital system reimbursement and incentive programs, claims operations and all information technology. He has also held several executive positions at major health plans in the Southwest marketplace where he worked in Medicare and commercial network development, provider contracting, utilization and quality analysis, and HEDIS and compliance reporting.
Mike holds a Master's degree from Michigan State University in Econometrics and a Master's degree from the University of Detroit in Economics.
.