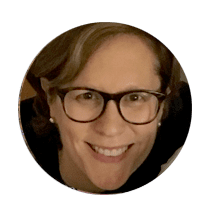 Lynn Orlosky Holland
Vice President
Lynn Orlosky Holland is a Vice-President at Medicare Compliance Solutions.  Lynn has over 25 years working in the Medicare Advantage health plan space, both in the private and public sector.  Her area of expertise in the world of Medicare Advantage and Part D includes enrollment, billing, sales and marketing, employer group, and provider networks, where she has in-depth knowledge of the legislation, regulations and guidance requirements, as well as the process for these development of these requirements at the Federal level.
Prior to joining MCS, Lynn was a Senior Director at CVS/Aetna in their Medicare Compliance team.  In her role, she supported the Aetna team for almost 10 years.  In her work there, she led a team that provided the business teams with CMS compliance program support for various areas (e.g. risk assessments, monitoring, issue management etc.), as well as supporting numerous CMS program audits. 
Before joining Aetna, she enjoyed a career at the Centers for Medicare and Medicaid Services (CMS) that spanned over 17 years, where she served in various roles, including Director of the Division of Enrollment and Eligibility Policy in the Medicare Enrollment and Appeals Group.  Having worked at both a Medicare Advantage health plan and as a Federal regulator has provided Lynn with a unique insight and skillset to offer organizations effective, feasible and balanced business solutions.   
.