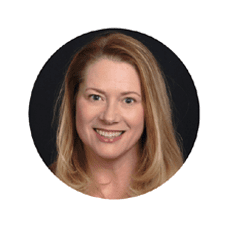 MCS co-founder Julie Mason began her Medicare career more than twenty-five years ago when she joined the Centers for Medicare and Medicaid Services (then HCFA, the Health Care Financing Administration) in the Washington, D.C. office. In 1992, she joined CMS' San Francisco Regional Office, where she spent the next 16 years as a leader in the Medicare managed care division. Julie has developed extensive knowledge of complex Medicare managed care laws, regulations, and policy guidance, applying it to monitor and audit numerous Medicare health plans. She has conducted dozens of CMS audits and new Medicare Advantage application reviews.
A respected expert in the region, Julie was appointed as the San Francisco representative to many national CMS workgroups. Julie left public service in 2008 and joined a Medicare consulting practice as a lead compliance expert. Her facility with the heavily regulated Medicare Advantage program and her insider understanding of the CMS mindset is invaluable to clients attempting to navigate the complexities of the Medicare Advantage program. Julie provides the following expertise to clients:
Coaching MA and PDPs through their CMS audits.
Creation of effective corrective action plans.
Successfully appealing CMS' denial of applications.
Evaluating sales and marketing activities for compliance.
Conducting compliance risk assessments.
Preparing applications for new Medicare managed care applicants.
Developing and implementing policies and procedures.