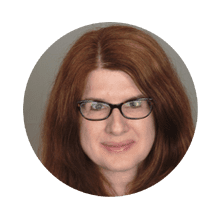 Julia Cohen
Vice President
Julia Cohen is a Vice President at Medicare Compliance Solutions. In this role she assists clients by conducting mock CMS audits, developing organizational policies and procedures, creating training programs, reviewing marketing materials, providing regulatory interpretation, and assisting in the preparation of applications for new Medicare contracts and service area expansions. Julia's areas of expertise include appeals and grievances, enrollment, compliance, delegation oversight, and marketing and sales.
Prior to joining MCS, Julia spent 20 years at the Centers for Medicare & Medicaid Services (CMS) in the San Francisco Regional Office. While at CMS, Julia oversaw and monitored regulatory compliance of both large and small Medicare Advantage and Prescription Drug plans. She participated in numerous program audits to identify operational deficiencies and monitored corrective action plans to ensure that identified deficiencies were corrected.
In addition to working with Medicare Advantage and Prescription Drug plans, Julia was a member of the Medicare-Medicaid Plan (MMP) Contract Management Team and worked closely with the California Department of Health Care Services to provide day-to-day oversight and guidance to the MMPs participating in the California Financial Alignment Demonstration (Cal-MediConnect).
.