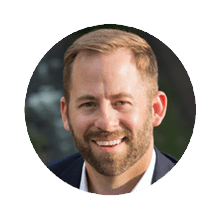 Brent A. Hiley
Vice President
Brent Hiley, PharmD, has spent the last 20 years working in healthcare. Prior to starting with MCS, Brent spent over ten years at an independent, middle market PBM. There, he held a variety of positions ranging from Clinical Authorizations Coordinator to Director of Account and Product Management. During his time at the PBM, Brent gained an in depth knowledge of every aspect of the industry, including development of prior authorization protocols, oversight of PA reviews, day-to-day account management, new client implementation, regulatory compliance, policy and procedure writing, clinical program development, medication therapy management consultation, P&T committee reviews, RFP writing, contract negotiation, and program audit coordination.
Brent has also worked at a large retail chain pharmacy and as a clinical pharmacist in critical care and emergency medicine at the University of Nebraska Medical Center (UNMC). During that time, Brent helped lead the hospital's expansion of full clinical pharmacy services into what remains one of the largest emergency departments in the Midwest.
Brent received his Doctor of Pharmacy from the University of Iowa and completed his residency in pharmacy practice at UNMC. He earned board certification in pharmacotherapy (BCPS) and has an MBA in finance from Bellevue University.
.