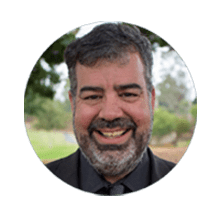 Anthony Gulino
Vice President
Anthony Gulino is a 25-year information technology specialist with experience in diverse healthcare application development and implementation. He has worked in the underwriting, actuarial, Medicare Advantage, and IT departments of major healthcare companies. Anthony's focus is on intuitive user interfaces, work-flow optimization, efficient programming, effective collaboration tools, and regulatory compliance.
In addition to his primary focus on healthcare solutions, Anthony has also implemented effective solutions in a diverse cross-section of industries including geographic information systems, law enforcement, banking, commercial printing, and government.
Anthony received his Master of Arts in Information Technology from the University of Redlands. He is a Microsoft Certified Solutions Developer.
.