Executive Orders to lower drug prices – impact on Medicare Advantage drug plans
By Yvonne Tso, Vice President
On July 24, 2020, President Trump signed four Executive Orders to lower drug prices. Medicare Compliance Solutions (MCS) will try to unpack these measures and handicap the likelihood of implementation in 2020 as well as their impact on Medicare drug plans and beneficiaries. The four executive orders are:
States, wholesalers and pharmacies can import prescription drugs from foreign countries such as Canada. Individuals would be able to import their own insulin from Canada. The FDA would allow individuals to import drugs from countries with similar regulatory procedures;
Some Medicare Part B drugs, including oncology medications administered in a physician office, are to be priced similarly to what other economically-advanced nations pay (most-favored nation rule);
Federally funded community health centers (FQHC) are to pass 340B discounts they receive for insulin and epinephrine auto-injectors to low-income patients;
Patients, rather than health plans and pharmacy benefit managers (PBMs), are to receive drug rebates.
Multiple initiatives aimed at lowering drug prices, including International Reference Pricing[1], have been attempted in the last three years but none of them have materialized. Reaction from the industry such as drug makers and their trade organization, Pharmaceutical Research and Manufacturers of America (PhRMA), to the four executive orders was swift and negative. There were also threats such as distraction from research on a vaccine for COVID-19, curtailing innovation in the U.S., and adversely impacting those not insured by government programs or have no insurance at all. There are sufficient safety, economic and logistical concerns that the four orders are not likely to come to fruition in 2020.
Firstly, the FDA has warned about counterfeit drugs when imported from abroad, as has been evident in fentanyl-containing medications.[2] Secondly, "covered entities"[3] who go to FQHCs are already able to get their drugs at discounted 340B pricing available not only for insulin and EpiPens but for other drugs as well. The new order may not significantly help low-income individuals. Thirdly, Secretary Alex Azar of the Department of Health and Human Services has to certify that removing drug rebates from manufacturers to PBMs and health plans would not have the unintended consequences of increasing drug costs for some consumers and raising Part D premiums for Medicare beneficiaries. With respect to leveling Part B drug prices to what other developed countries pay, the order will not take effect until a meeting with the pharmaceutical companies and the White House takes place on August 24, 2020. Even absent any industry pushbacks, executive orders have limitations, one of which is the rulemaking process[4]. While the idea of lowering drug prices is laudable, success rests in the approach and the methodology of going about it.
MCS keeps up with new developments, proposed and final, in the Medicare space so we can keep you, our current and prospective clients, informed and prepared. If you want to know more about what is lurking, visit our website or contact us at 562-334-7980 or 415-596-5277.
[1] Refers to indexing drug prices based on what a select group of economically-advanced countries pay for the same drugs
[2] https://www.fda.gov/drugs/buying-using-medicine-safely/counterfeit-medicine
[3] Public Health law section 340B mandates that only "covered entities" can purchase drugs at 340B discounted prices and benefit from the low-priced drugs.
[4] If an agency wants to make, change, or delete a rule, it has to publish the proposal in the Federal Register for public comments before the change can take effect.
​
Yvonne Tso, Vice President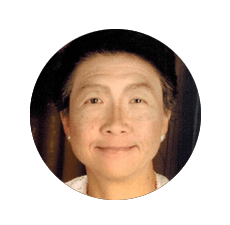 Yvonne Tso, Pharm.D., MBA, is a Vice President at Medicare Compliance Solutions. Yvonne has been in the managed care industry for over 10 years and advises health plans and investment firms on Medicare, Medicaid and managed care operational and compliance processes. Since 2005, the transition year prior to launch of the Medicare prescription drug program (Part D), Yvonne has supported drug plan clients in developing their formularies, competitive benefit designs, Star measure monitoring, utilization management (UM) guidelines and quality improvement (QI) programs.