DO NOT NEGLECT YOUR FWA DETECTION DURING THIS PANDEMIC
By Yvonne Tso, Vice President
On June 24, 2020, the Centers for Medicare & Medicaid Services (CMS) released an alert via HPMS to Medicare Advantage Prescription Drug Plan (MAPD) sponsors of complaints from a Medicare Part D sponsor regarding multiple pharmacies submitting large-quantity, expensive specialty drugs for reimbursement. The Medicare Drug Integrity Contractor (I-MEDIC) has observed suspect use of plan emergency and disaster override codes to bill large quantities of specialty medications. These complaints alleged that pharmacies utilized a prior authorization (PA) override code to (1) Submit large quantities of drugs; (2) Override PA requirements for specialty drugs.
Many MAPD sponsors have relaxed the "refill-too-soon" edits at point of sale (and implemented other flexibilities related to disasters and emergencies resulting from the pandemic) during the public health emergency for COVID-19 pursuant to CMS guidance in an HPMS memo on April 21, 2020 (which was subsequently superseded by another memo on May 22, 2020). In the April 21 memorandum, CMS also allows sponsors to continue to have operational discretion as to how these edits are relaxed as long as access to Part D drugs is provided at the point-of-sale. For purposes of section 3714 of the CARES Act, relaxed refill-too-soon edits are safety edits and Part D sponsors must not permit enrollees to obtain a single fill or refill that is inconsistent with a safety edit. Moreover, CMS also stated that,
"Under the regulation, special requirements are in effect until the end date identified in the emergency declaration or for 30 days, if no end date is identified in the declaration."[1]
Medicare Compliance Solutions has also become aware of Medicare beneficiaries receiving refills more frequently since March 2020 than in 2019, refills equating to 15 or more in 12 months. Even during this challenging time, sponsors should not lower their guards against fraud, waste and abuse detection and prevention, their internal monitoring and audits need to continue and here are our recommendations:
Conduct desktop audits by extracting claims data from January 1, 2020 to June 15, 2020 (or the most recent available) to review for what may appear to be outliers, i.e., excessive quantity (drugs that should be used for 4 to 8 weeks are being filled for longer), excessive frequency (especially drugs that may not have a maximum daily dose in the drug label or drugs that are used "as needed"), and high cost specialty drugs appearing more often than in 2019;
Identify paid claims as a result of a submitted pharmacy professional service code to override a quantity limit or PA requirement;
Claim review should include claims submitted with HCPCS codes (Healthcare Common Procedure Coding System) to identify if the volume of drug claims from retail pharmacies has risen or claims for J3490 (Drugs Unspecified) and J8999 (Prescription Drug, Chemotherapeutic, NOS)) have increased. Most oral cancer drugs are covered under Part D, it would be unusual for a retail pharmacy to submit an oral cancer drug with a "J code" (some oral cancer drugs are covered under Part B legacy benefits).
Look for medications being submitted which were not consistent with clinical treatment of COVID-19 or its clinical effects on the body. They also do not appear to be medications and quantities likely related to care interruptions due to the pandemic.
On April 24, 2020, the U.S. Food and Drug Administration (FDA) cautions against the use of chloroquine and hydroxychloroquine outside of the hospital setting or a clinical trial due to risk of heart rhythm problems. On June 15, 2020, the FDA revoked the emergency use authorization (EUA) that allowed for chloroquine and hydroxychloroquine to be used to treat certain hospitalized patients with COVID-19 when a clinical trial was unavailable, or participation in a clinical trial was not feasible. The FDA determined that the legal criteria for issuing an EUA are no longer met. To date, no drugs have been approved by the FDA for treatment of COVID-19 in the ambulatory setting.
Find out from your claim processor (usually it is the pharmacy benefit manager) to determine if all quantity limits are being suppressed (except for those with maximum daily dosage in the drug label) since the declaration of emergency and if other drug plan sponsors are beginning to end refill too soon edits as permissible by CMS guidance. You can then exercise your discretion whether to continue the relaxation.
The coronavirus knows no borders. Neither do perpetrators who take advantage of these extraordinary circumstances for their financial gains. MCS is ready to help you through these challenging times with ideas of how to comply with CMS guidance or to resume your marketing campaigns for CY 2021. Give MCS a call! We have a team of dedicated experts that are ready to help. Contact us at mcs@medicarecompliancesolutions.com.
[1] Updated COVID 19 Guidance for MA and Part D Plan Sponsors 5.22.2020
Yvonne Tso, Vice President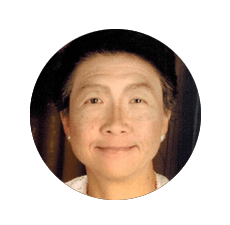 Yvonne Tso, Pharm.D., MBA, is a Vice President at Medicare Compliance Solutions. Yvonne has been in the managed care industry for over 10 years and advises health plans and investment firms on Medicare, Medicaid and managed care operational and compliance processes. Since 2005, the transition year prior to launch of the Medicare prescription drug program (Part D), Yvonne has supported drug plan clients in developing their formularies, competitive benefit designs, Star measure monitoring, utilization management (UM) guidelines and quality improvement (QI) programs.