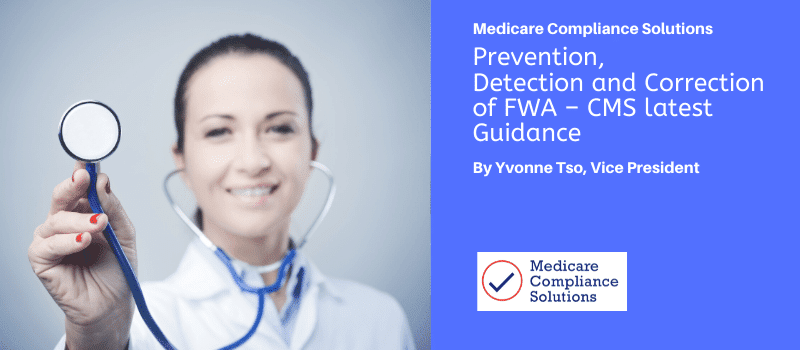 Prevention, Detection and Correction of FWA – CMS latest Guidance
By Yvonne Tso, Vice President
On February 28, 2020, the Centers for Medicare & Medicaid Services (CMS) published results of the most recent Quarterly Drug Trend Analysis for the period of April 1, 2019 to September 30, 2019. In this memo, CMS reminded plan sponsors of the requirement to have an ongoing drug utilization management program and monitoring process for potential fraud, waste and abuse (FWA) pursuant to 42 CFR § 423.153(b). This memo provided some new insights into drugs that may be used for non-medically accepted indications (MAI) to help you focus your fraud-detection efforts.
To meet the requirements of preventing, detecting and correcting potential FWA in drug claims, plan sponsors should consider taking the following actions as expected by CMS:
Prevention – work with your pharmacy benefit manager (PBM) to apply utilization management (UM) edits for adjudication such as prior authorization (PA), step therapy (ST) or quantity limits (QL) to drugs that have a propensity for non-MAI usage. Many PBMs are already applying edits to TIRF-like[1] drugs at the point of sale to prevent non-MAI. Additional UM edits are justifiable on guidance from CMS such as the February 2020 memo and your internal ongoing discoveries.
Detection – use your paid drug claim data (netting out the reversals) to develop an analytical process with your internal resources to identify drug trends that may indicate changes in utilization to detect abusive schemes, especially for drugs showing double-digit increases from quarter to quarter and claims for drugs that are formulary exceptions. In the February 2020 memo, CMS acknowledged that as telemarking schemes evolve, several topical drugs have been targets of FWA through a telemarketing scheme.
Correction – when you have the analytical results, compare your utilization data with those published by CMS which was done on nationwide claims across all drug plans. If your utilization trend exceeds those shown by CMS, delve deeper into the details and take corrective measures such as identifying pharmacies that submitted most of the claims for "drugs of note"[2], providers who prescribed most of those drugs of note and contact the members who utilized most of those drugs.
CMS also cautioned in the memo that the telemarketing scheme typically involves beneficiaries receiving unsolicited phone calls inquiring if they have pain issues. Drugs associated with those telemarketing schemes subsequently showed tremendous jumps in utilization. In one case (diclofenac disc 1.3%), utilization was up 137.13% from 2019Q2 to 2019Q3. If you would like help in developing the detection process or a non-intrusive way to contact your members so they would not fall for telemarketing ploys, Medicare Compliance Solutions has veteran specialists who have been supporting plan sponsors in CMS program audits including Compliance Program Effectiveness and Call Center training for over ten years. We are ready to help you counter gimmicks that are not in the best interests of your members and the Part D program. Contact us at 334-7980. . If you would like to follow other changes to the MA program, visit us at https://medicarecompliancesolutions.com/blog/.
[1] Transmucosal Immediate-Release fentanyl medicines identified by CMS
[2] Term used by CMS in the February 2020 memo to characterize drugs showing notable increases in utilization trend.
Yvonne Tso, Vice President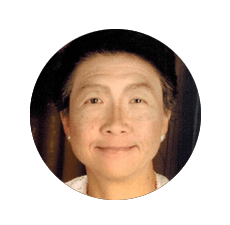 Yvonne Tso, Pharm.D., MBA, is a Vice President at Medicare Compliance Solutions. Yvonne has been in the managed care industry for over 10 years and advises health plans and investment firms on Medicare, Medicaid and managed care operational and compliance processes. Since 2005, the transition year prior to launch of the Medicare prescription drug program (Part D), Yvonne has supported drug plan clients in developing their formularies, competitive benefit designs, Star measure monitoring, utilization management (UM) guidelines and quality improvement (QI) programs.