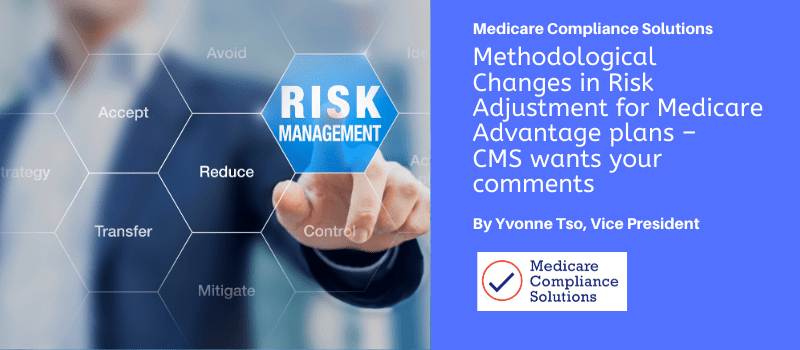 Methodological Changes in Risk Adjustment for Medicare Advantage plans – CMS wants your comments
By Yvonne Tso, Vice President
Every year since inception of the Medicare Advantage (MA) program, the Centers for Medicare & Medicaid Services (CMS) announces methodological changes to the program via HPMS releases.  The January 6, 2020 announcement reminds MA plans of implementation of changes to the Medicare Advantage CMS-Hierarchical Condition Category (HCC) Risk Adjustment Model that calibrates capitation payments for Medicare beneficiaries enrolled in MA plans. These changes are mandated pursuant to the 21st Century Cures Act ("Act") signed into law in 2016. The announcement proposes to continue using the 2020 CMS-HCC model (see below) to calculate encounter data-based scores and the 2017 CMS-HCC model to calculate RAPS-based scores. Under this proposal, 75% of the risk score would be calculated with the 2020 CMS-HCC model and 25% with the 2017 CMS-HCC model. CMS is inviting comments on the proposal prior to March 6, 2020.
CMS began phasing in the risk adjustment requirements in the Act in CY 2019, when a portion of the risk score applied in payments to MA plans took into account additional factors for substance use disorder, mental health, and chronic kidney disease (CKD) diagnoses. Full implementation will be complete in 2022. The "new" risk adjustment model was announced on April 1, 2019 in the CY 2020 Rate Announcement. The new risk adjustment model is renamed 2020 CMS-HCC model (or the Alternative Payment Condition Count or APCC Risk Score Model) which:
Introduces additive risk score values for members with 4 or more HCCs factoring in the number of conditions per individual, and making additional adjustment as the number of conditions increases;
Recalibrates risk score weights ("coefficients") for both the HCC and demographic schedules;
Adds three new payment HCCs:
HCC 51 – Dementia with Complications
HCC 52 – Dementia without Complications
HCC 159 – Pressure Ulcer of Skin with Partial Thickness Skin Loss
For 2020, CMS is calculating risk scores with 50% based on the 2017 CMS-HCC risk adjustment model and 50% based on the 2020 CMS-HHC model. For 2021, the percentages will be 25% and 75%, respectively. Data used for calibration will shift accordingly – for 2020, 50% of the risk score calculation will use risk adjustment eligible diagnoses from encounter data (EDS), fee-for-service (FFS) claims, and risk adjustment processing system (RAPS) inpatient records and 50% from all RAPS data and FFS claims. For 2021, the percentages will be 75% and 25%, respectively. CMS estimated a net cost of $565.5 million to the Medicare Trust Fund resulting in 2021.[1]
[1] Advance Notice of Methodological Changes for Risk Adjustment for CY 2021
Yvonne Tso, Vice President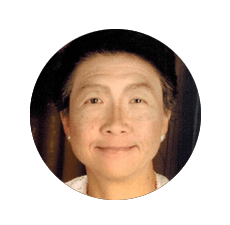 Yvonne Tso, Pharm.D., MBA, is a Vice President at Medicare Compliance Solutions. Yvonne has been in the managed care industry for over 10 years and advises health plans and investment firms on Medicare, Medicaid and managed care operational and compliance processes. Since 2005, the transition year prior to launch of the Medicare prescription drug program (Part D), Yvonne has supported drug plan clients in developing their formularies, competitive benefit designs, Star measure monitoring, utilization management (UM) guidelines and quality improvement (QI) programs.