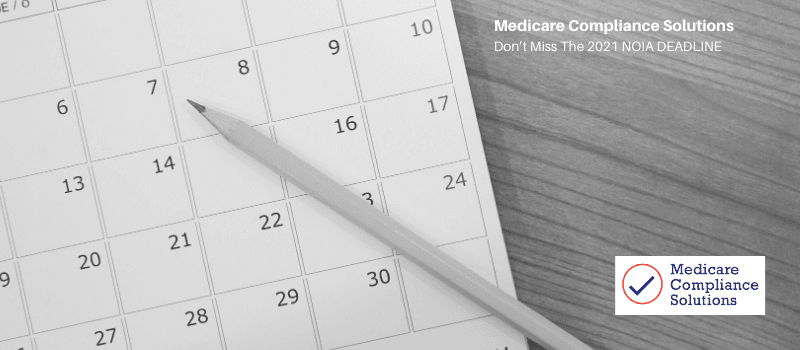 Don't Miss The 2021 NOIA DEADLINE
By Janet Eisenberg, Vice President
The Contract Year 2021 application process with CMS requires detailed planning and enough lead time to efficiently meet application deadlines. With over 150 combined years of experience and expertise in the Medicare Advantage and Part D programs, the MCS team can help your organization through the application process, whether you are starting a new Medicare Advantage or Part D Plan, offering a new product type, or expanding the service area of an existing contract.
Each year, CMS accepts applications from new plan sponsors and existing Part C and D organizations seeking to expand their service areas that have submitted a Notice of Intent to Apply, or NOIA. On October 17, 2019, CMS released the NOIA for Contract Year (CY) 2021. The NOIA must be submitted to CMS no later than 5 p.m. Eastern Time (2 p.m. Pacific Time) on November 11, 2019 to ensure access to the online application on the Health Plan Management System (HPMS) by the January 7 application release date.   If you miss the November 11 deadline, you may still submit the NOIA up until January 24, 2020, but you may not have enough time to complete the application process.  CMS will not accept a NOIA after the January 24 final deadline.   They will notify all entities who met the November 11 NOIA deadline via e-mail confirmation no later than November 30, 2019.
The CY2021 applications will be posted on January 7, 2020 on the CMS website.  Time is of the essence. We encourage you to connect with the MCS team now to begin developing the documentation required for the applications, including training and education of staff or individuals who will be involved in the extensive application preparation, including, network analysis, benefit design, financial and enrollment projections, bid analysis and development, compliance program, and other activities necessary for a successful application submission.  The CMS application deadline for CY2021 is February 12, 2020.  Please call MCS at 562.334.7980 or 415.596.5277 for more information, including the NOIA memo, or to discuss how we may assist  you through this critical process

Janet Eisenberg, Vice President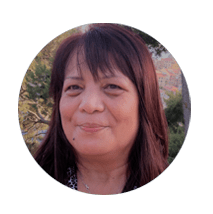 Janet brings with her 25 years of knowledge and experience in managed health care and has worked with various major health plans. Her expertise includes developing, implementing, overseeing, auditing, and monitoring health plans' compliance programs, business operational units, and contractors (First-Tier, Downstream, and Related entities, orFDRs), for Medicare Parts C and D and Medicaid State and Federal compliance requirements.