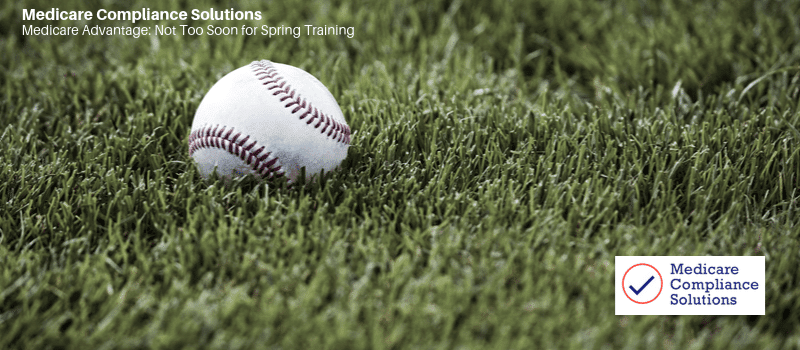 Medicare Advantage: Not Too Soon For Spring Training
By Julie Mason, Principal
In the midst of baseball's post season, I can't help but compare CMS program audits to America's favorite pastime.  Medicare Advantage (MA) and Prescription Drug Plans that weren't audited by CMS yet this year can safely breathe a sigh of relief, as the 2019 CMS program audit season is over!  Attention should now be focused on annual Q4 activities like the Annual Enrollment Period and conducting the 2020 readiness assessment.  But now is also the perfect time to prepare for your next CMS audit, which could very well be in 2020.  One of the most effective ways to do that is by conducting a mock CMS audit. Major league teams don't hit the field for that first game in April without extensive spring training, nor should  MA and Part D plans face a CMS audit without practice.
If your organization has been through a CMS audit in the past six or seven years—and it is safe to say that the vast majority of MA plans and PDPs have—you know what a grueling exercise the CMS audits are.  And despite the challenge of engendering support from health plan staff to go through that exercise as practice by way of a mock CMS audit, there is no substitute for a mock CMS audit to learn where the risks and weaknesses in audit readiness lay.  Additionally, if deficiencies are identified, it takes time and resources to fully correct them.  If you don't begin a mock audit until the spring, for example, and CMS notifies your organization of an audit in the summer, you can rest assured that many issues identified in that springtime mock audit will not be remediated in time to demonstrate compliance in the CMS audit period.
You might be tempted to wait until CMS issues the final audit protocol early next year, but the draft 2020 audit protocol was released through the Paperwork Reduction Act (PRA) process on August 18 of this year, and is unlikely to change significantly when it is released as final in early 2020.  The changes from the 2017 audit protocol (in use through the 2019 audit cycle) are minimal, and in most cases are less burdensome on MA plans and PDPs.  If everyone's got too much on their plate right now, bring in external resources.  There is nothing like a set of outside eyes taking an objective look at your operations to see where the fault lines are and bringing a fresh perspective.  Medicare Compliance Solutions has assisted many MA and Part D plans through CMS audits (as well as having several former CMS regulators/auditors on staff) and knows firsthand what CMS auditors are looking for, their intent, and how they interpret the requirements.
Whether using internal or external resources for a mock CMS audit, start planning for it now.  When that knock on the door from CMS comes, you'll want your team warmed up and ready for the big game ahead. Please contact Shelley Segal at 562-334-7980 or Julie Mason at 415-596-5277 to learn how we can help your organization to be audit ready at all times.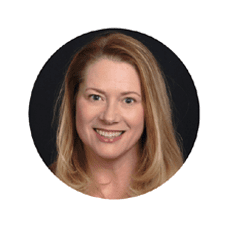 MCS co-founder Julie Mason began her Medicare career more than twenty-five years ago when she joined the Centers for Medicare and Medicaid Services (then HCFA, the Health Care Financing Administration) in the Washington, D.C. office. In 1992, she joined CMS' San Francisco Regional Office, where she spent the next 16 years as a leader in the Medicare managed care division. Julie has developed extensive knowledge of complex Medicare managed care laws, regulations, and policy guidance, applying it to monitor and audit numerous Medicare health plans. She has conducted dozens of CMS audits and new Medicare Advantage application reviews.