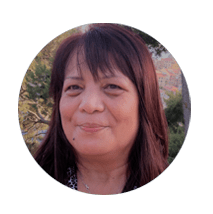 Janet Eisenberg
Vice President
Janet brings with her 25 years of knowledge and experience in managed health care and has worked with various major health plans. Her expertise includes developing, implementing, overseeing, auditing, and monitoring health plans' compliance programs, business operational units, and contractors (First-Tier, Downstream, and Related entities, orFDRs), for Medicare Parts C and D and Medicaid State and Federal compliance requirements. 
Janet has worked and collaborated with State and Federal regulators on health plan investigations, audits, reporting and application submissions, and health plan compliance-related issues. She has collaborated with internal health plan business units to implement and achieve compliance with State and Federal requirements in day-to-day operations.
Her previous roles include VP of Compliance, Interim Compliance Officer, Privacy Officer, AVP of Compliance, and Senior Audit (Compliance) Manager. Janet is also a Certified Fraud Examiner (CFE) and a member of the Association of Certified Fraud Examiners (ACFE), and is a member of the Health Care Compliance Association (HCCA).
Janet has a Master's in Health Care Management/Administration and a Bachelor of Science Degree in Business (Finance) from California State University of Los Angeles.
.